FileMaker Server Hosting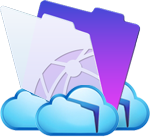 FileMaker Server Version
License Option
Server Memory
Hard Disk Size
Server Location
Free Setup
Up to 125 Databases Hosted
Nightly Server Snapshot Backups
Choice of Server Facility
Remote Desktop Server Control
Access to FileMaker Server Admin
Solid State Drives for Ultimate Performance
Experienced FileMaker Server Hosting
Why Would I Choose FileMaker Server Hosting

Because you need flexibility. Our FileMaker Pro Database Cloud Hosting Plans are great for general use, but advanced deployments need additional control and fewer limitations to be successful. Being the only customer on the server gives you the freedom to adjust settings, add more services, host more files than you could with shared database hosting. Common reasons to choose a FileMaker Server Hosting Plan include:
You have many databases to host and want to reduce your per database hosting fee (usually 20+)
You have many external files as a part of your solution and need more storage space
You have third party plugins your solution needs that are not installed on our shared servers
You need to be the only customer on the server for regulatory or enhanced security reasons
You need access to the Windows Server desktop and file system
You need access to the FileMaker Server Admin console
You need to host other services, such as web, ftp and email
You need custom branding, custom SSL Certificate for your own domain in browser, custom login / logout pages
Remember, you are the only customer on the server. You get access to everything!
Relax, We've Got You Covered

Fully Managed FileMaker Server Hosting means FMPHost takes care of everything.  We'll set your virtual server up, install a licensed copy of FileMaker Server, create nightly backups, automatically monitor your machine and if trouble should strike our emergency support staff will be notified and will respond immediately.